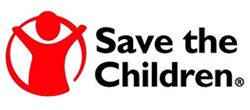 At Save The Children we helped 3 million children through our health and hunger work in 2010. We run world-class programmes to save children's lives and challenge world leaders to keep to their promises to give children a brighter future.
Save The Children is also the nominated Charity for Stand Up On Everest.
The Aid Fundraiser is helping to provide children a better start in life. Save the Children are established in Nepal with many projects already helping children in Nepal.

Barnardo's believes a child's future should never be defined by their past. Over the last 150 years we have witnessed children's incredible ability to transform their lives no matter what they have been through.

Crisis is the national charity for single homeless people.
We are dedicated to ending homelessness by delivering life-changing services and campaigning for change.

Every year, one in four of us will experience a mental health problem. But hundreds of thousands of people are still struggling to get the support they need.

Unicef ensures more of the world's children are fed, vaccinated, educated and protected than any other organisation.